Category:Brazilian States
Jump to navigation
Jump to search
Brazil consists of 27 Federal States and one federal district, where is located the federal capital, Brasília. The states are generally based on historical, conventional borders which have developed over time. The federal district is not a state in its own right, but shares some characteristics of a state and some of a municipality.
Not all states use proper arms, several use a logo, and some use image-style heraldry.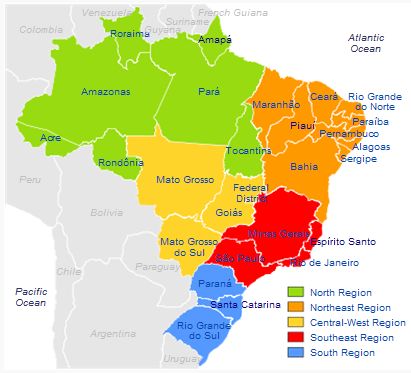 Pages in category "Brazilian States"
The following 23 pages are in this category, out of 23 total.
Media in category "Brazilian States"
This category contains only the following file.