Saudi Arabia
Jump to navigation
Jump to search
Saudi Arabia - المملكة العربية السعودية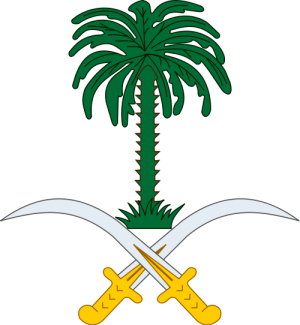 National symbols
Administrative division
Saudi Arabia is divided into 13 provinces. The provinces are further divided into 118 governorates, including the 13 provincial capitals, which have a different status as municipalities. The governorates are further sudivided into sub-governorates.
As far as I know, none of these uses arms.
Heraldry
As fas as I know no civic arms have been used in the country. The country uses no arms, but the above symbol.