Fromageries Finas
Jump to navigation
Jump to search
Collection des blasons de France (parts 1 and 2)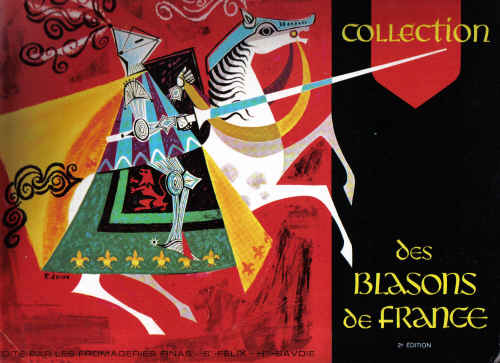 Album information :
Issued by : Fromageries Finas, St. Félix, Haute-Savoie, France
Date of issue : ?
Number of stamps/cards : 50+100
Image variants : -
Background
These albums were issued in the 1950s (?) by the French cheese company Finas. Part one contains the arms of all historical French regions, part two contains the arms of the 100 most important cities in France.
The albums have a text part with the description of the town/region, but not of the arms. The arms were made of small plastic shields that could be glued into the albums. The same shields were also issued by Regilait.
Below two examples of pages from the 1st and the 2nd album.