Indonesia
Jump to navigation
Jump to search
INDONESIA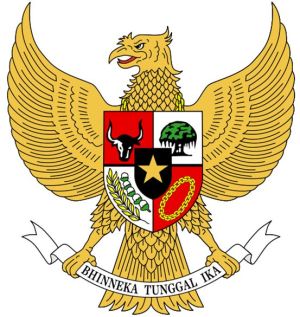 National symbols
Administrative division
Indonesia is diveded into 31 provinces and 2 provincial-level cities. The provinces are further divided into Regencies and regency-level cities. These are all further divided in districts.
Heraldry of Indonesia
Most Indonesian provinces and sub-divisions do not have proper heraldic arms, but logos or emblems. Only during colonial times several cities used proper heraldic arms.
Historical States
Heraldic collector's items