Solo Lipnik city arms
Jump to navigation
Jump to search
Solo city arms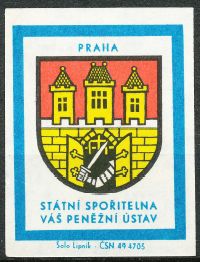 Series information :
Date of issue : ?
Number of labels : ? (>70)
Image variants : none known
Company
These labels were issued by the Solo match company in thier Lipník factory. They were issued for a Czech State savings bank.
Labels issued
These labels show the coats of arms of the Czech towns.
The insurance company also issued a small booklet with some of the images: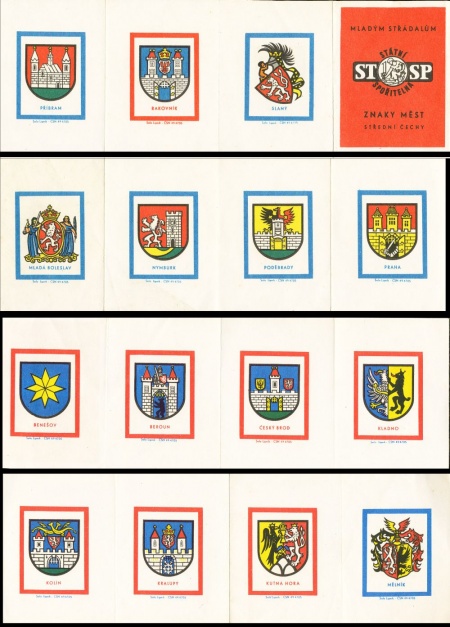 Images issued :
Special issues: